Twiga Foods
Africa
Agriculture
Revolutionizing African Retailers with Twiga
What would you say if I told you that an app had replaced your city's wholesale fresh produce market?
Traditionally, buying from multiple retailers in Kenya was a chore for individual vendors, but Twiga makes it possible for vendors to access every type of fruit and vegetable out there with just a few clicks via the Twiga app.  Today, all varieties of fruits and vegetables are available to 45 thousand vendors through the Twiga app.
In a world often defined by mass production, it's refreshing to see founder, Peter Njonjo, go from working at The Coca-Cola Company for two decades to tackling the food supply chain's market issues. His story showcases why Endeavor recognizes him as an Endeavor Outlier for his company's performance and his commitment to paying it forward.
"If you visit most African cities, you're bound to notice at least two things — the unmissable sight of informal retailers that line the streets and marketplaces and the abundance of arable land. However, food production and distribution remain a challenge across the continent," says Kenyan Peter Njonjo, CEO and Founder of Twiga Foods.
To tackle this chronic problem, Njonjo created Twiga Foods in 2014 as a B2B e-commerce marketplace that sources products directly from farmers and delivers them to urban retailers.
"We are using a mobile-based, cashless platform to aggregate the demand of thousands of small and medium-sized retailers in Kenya, enabling them to order fresh and processed food when needed," he said.
Through Twiga, farmers and food manufacturers have guaranteed access to a fairly-priced, digital marketplace. 
" As a result, retailers can routinely source lower-cost, higher-quality produce delivered to their doorstep within 18 hours of ordering."
According to Business Insider Africa, since its launch, the company has helped over 17,000 fresh food producers by ensuring an average delivery of three times a week to 8,000 retailers. The change in the supply chain has resulted in a reduction of food prices for consumers, and Twiga is targeting a pan-African expansion to East African markets like Uganda and Tanzania.
Twiga is also investing in developing an alternative way of producing food on the continent and covering both ends of traceability and mass scale. The initiative aims to reduce consumers' prices for popular domestic plant-based food products by over 30%.
"Working with our investment partners, we continue to tackle the challenges of food insecurity by using technology to develop commercial solutions and work with existing industry players to deliver better quality and lower-cost food," concludes Njonjo.
To support Twiga's growth spurt, Njonjo has been part of the Endeavor community since 2017 and, more recently, received an investment from Endeavor Catalyst after a recent Series C round.
According to the Economist, in 25 years, the African population will surpass 1 billion people, doubling over the current numbers. To feed the entire population, the solutions provided by Twiga are game-changing: by giving fair-trade access to farmers, vendors, and consumers and changing the traditional logic of the whole supply chain, Twiga is setting the foundation for an entire industry to evolve.
More Success Stories
Daniel Scandian, Marcelo Scandian, Robson Privado
Daniel Scandian, Marcelo Scandian, Robson Privado
MadeiraMadeira
Retail & Consumer Tech
Latin America
2021's first Brazilian unicorn, MadeiraMadeira makes international household trends financially and logistically accessible using a cost-effective drop-shipping model. In 2019, Daniel, Marcelo, and Robson became Endeavor Entrepreneurs in Turkey.
Adolfo Babatz
Clip
Fintech
Latin America
Clip is the leading solution in Mexico enabling small- and medium-sized merchants to accept digital payments. Since joining the Endeavor Global community, Endeavor has helped Adolfo navigate through the various phases of the entrepreneur journey.
Mohamad Ballout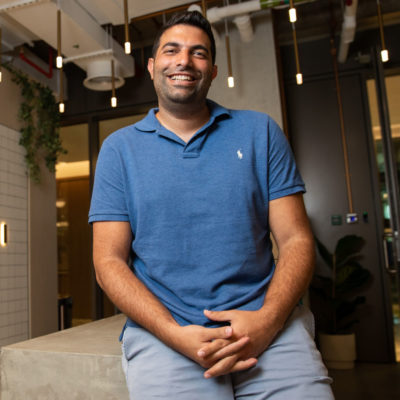 Kitopi
Food & Beverage
Middle East
Kitopi is the world's leading cloud kitchen platform enabling restaurants to open delivery-only locations by providing necessary infrastructure and software with minimal capital expenditures and time, taking care of the entire customer journey.